PEAK has been selected as a finalist in the 2017 Hazelhurst Art on Paper Award, opening friday 19th.
This work is one of 90 finalists, selected from over 850 applications.
@ Hazelhurst Regional Gallery, 782 Kingsway, Gymea NSW, 20th May- 16th July 2017.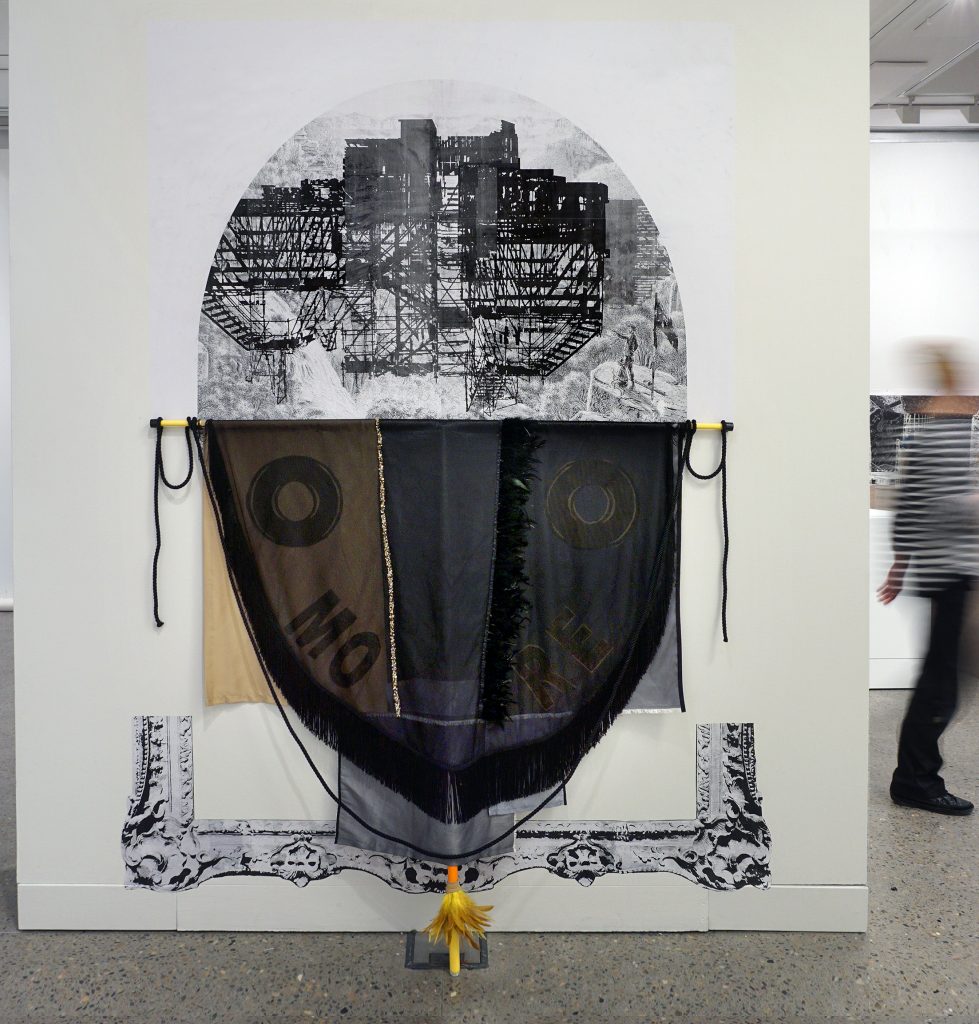 This work takes as its pivot point a 19th century lithograph of the Blue Mountains, by landscape painter Eugene von Guerard, to ask questions around forms of economics and power in the city, through the lens of the European history of landscape art, notions and values of the sublime in art, and British colonisation.
Collaging the shadow of a scaffolded highrise onto the top of the Blue Mountains panorama recontextualises and provisionally updates the depicted landscape, reflecting the contemporary housing gold rush in urban Australia, and the rush to expand to undeveloped land. The work co-opts the gesturing male figure in von Guerard's orginal work (commonly included in romantic sublime landscapes of the era), to reflect on gestures of ownership of land, in particular gendered ownership and the performance of the economy.
The quasi-symbolic banner in mesh and fabric ambiguously conflates references to marches and parades or even more darkly, rituals and rites, with the actions of commerce and urban development, including the holey dollar symbol of Macquarie Bank (originally from Governor Macquarie's counter punched Spanish silver coins), gold and brass bugle beads and black strung roster feathers.
The work ambiguously twists the materiality of 'the street' and resistance, to reveal the power status quo- banks, property development and other hegemonic power nodes.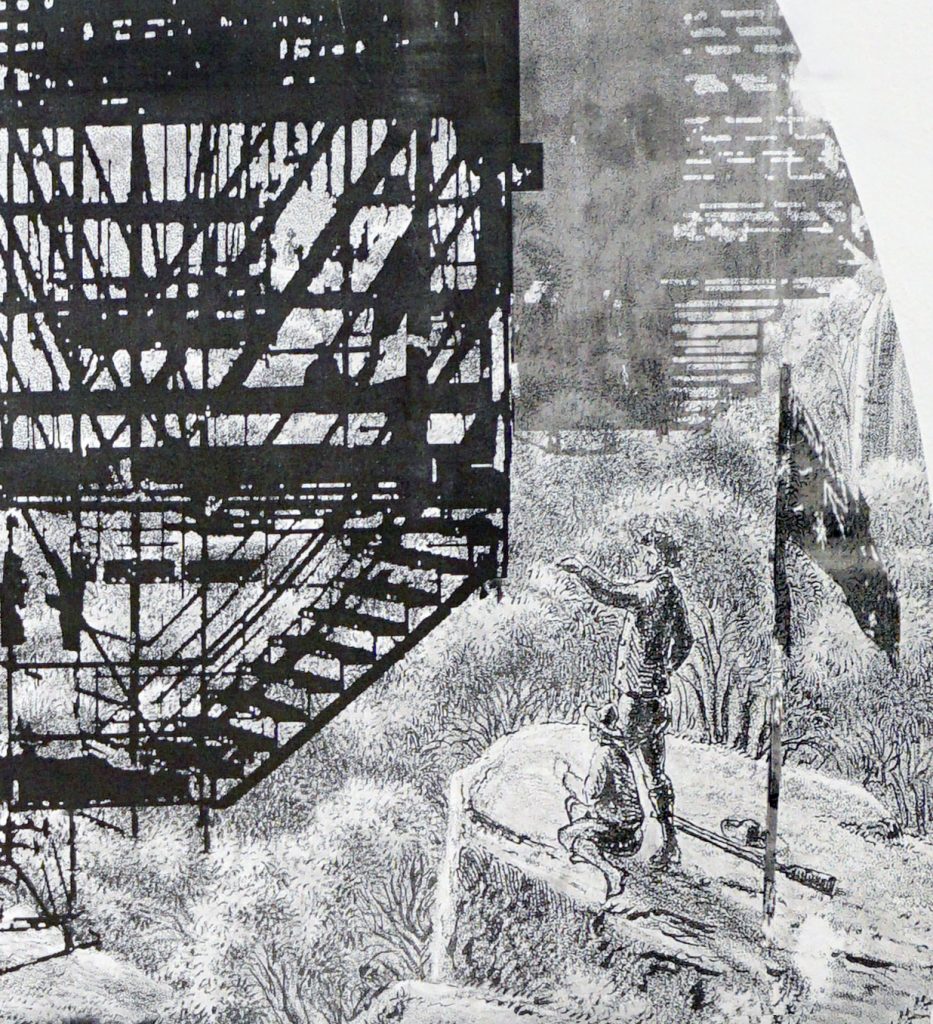 This work is, to a degree, a small act of resistance and is part of an ongoing interest in slippages, power and performance of commerce within the city.