Catalogues and other texts:
Interregnum, Casula Powerhouse, 2019
DUMP, Kudos Gallery, 2018
Catalogue essay by Anneke Jaspers, Curator, Art Callery of NSW
View Catalogue,
Artereal Gallery, Feb. 2016, with catalogue essay by curator, Barbara Dowse.
Superdry and Other Panoramas, MOP Gallery,
Review by Naomi Gall, writing for The Near and The Elsewhere
Interview with Jonathan McBurnie, for Sneaky Mag, about drawing, landscape and Superdry.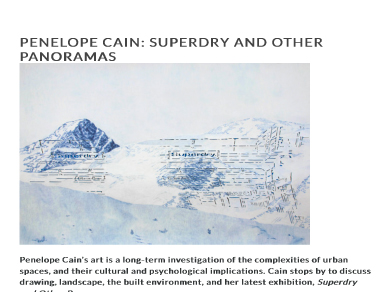 Write up of Superdry and Other Panoramas for Re-Title, UK.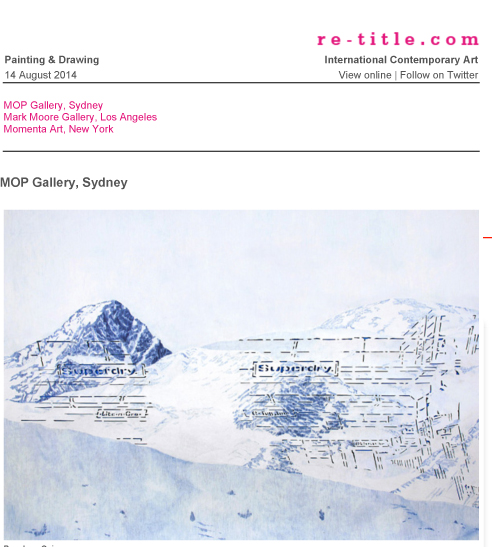 Interview with Anneke Jaspers, for Runway