Panorama From the Base of Iron Mountain has been selected as a finalist in the Paramor Prize, Casula Powerhouse, Sydney.
The PARAMOR PRIZE: ART + INNOVATION encourages new ways of seeing, experiencing and interpreting the world around us. 40 finalists were selected, including:
Marian Abboud, Clark Beaumont , Damien Butler, Penelope Cain , Carla Cescon, Gary Deirmendjian, Jacquelene Drinkall, Kath Fries, Sarah Goffman, Tim Gregory, Yvette Hamilton, Ash Keating, Karena Keys, Owen Leong. Leon Lester, Liana Lewis, Louise Paramor, Katy B Plummer, Diego Ramirez, Merri Randell, Erica Seccombe, Mimi Tong, Undrawing the Line (Zanny Begg), Julie Williams, Gabriella and Brent Wilson, Jason Wing.
Opening Saturday, 31st Jan, and continues 31 January – 15 March 2015
Casula Powerhouse,
1 Powerhouse Road, Casula NSW 2170
http://www.casulapowerhouse.com/exhibitions/paramor-prize.aspx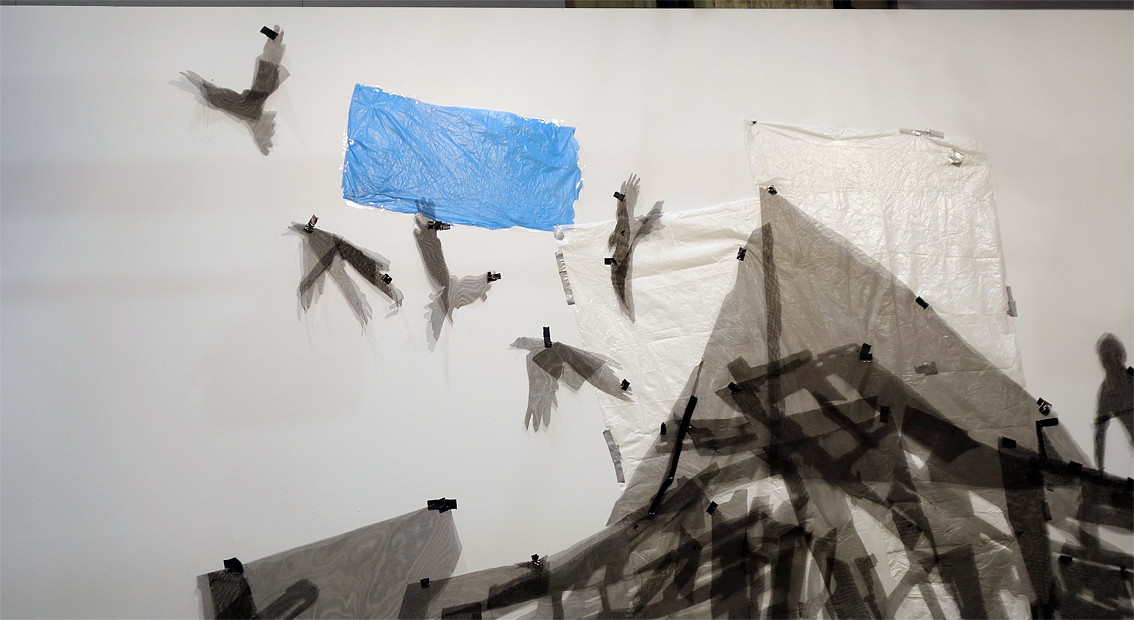 In this current line of enquiry I am looking for new ways to read, experience and depict the urban landscape, taking as a starting point of the art historical reading of the term (landscape).
I have been examining this, using as a starting point two 'Romantic' notions: the natural sublime and the ruin. In this I have been experimenting with trying to find the point of articulation between the sublime, nature and the built, to examine how the historical relationship between these is in flux in the contemporary urban landscape.
To undertake this body of work I have intentionally collapsed facets from the modern commercial city with ideals of their cultural opposite of 'nature' or 'sublime', to mark out the terrain between these two social constructs. I have proposed a series of (small-time) questions about 'the city', beauty in the landscape (two equally contested terms), and consumption, in what ever format these are experienced.
In this line of enquiry I have been using a novel combination of media- flyscreen mesh, drawing, spray paint and video- and experimenting with wall drawing and the idea of making expanded drawings.
This work, Panorama From the Base of Iron Mountain, is one outcome from this line of enquiry. Taking as a starting point two images: Caspar David Friedrich's Sea of Ice and Joseph Michael Gandy's Ruin of the Bank of London , the work evolved from a previous installation for my MFA graduate exhibition in 2014.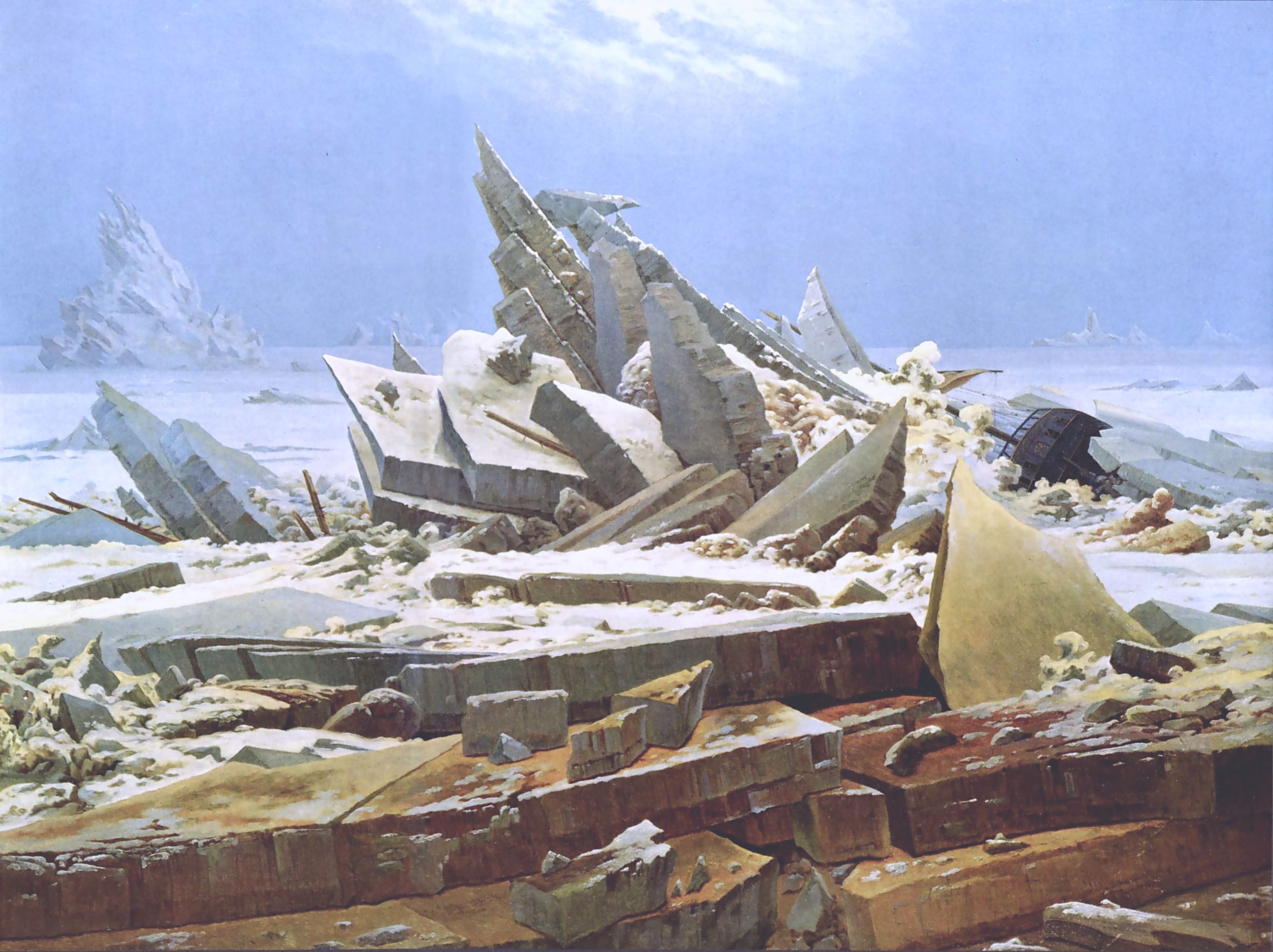 This in-progress experimental outcome uses imagery referencing the urban ruin and the edges of the city to build a traditionally panoramic mountain silhouette. The forms of a small group of urbexing boys are partially concealed within the propositional / constructed ruin, along with references of graffiti and urban re-appropriation. Birds and wild dogs circle and fight around the ruined structures, much as they always will, re-taking the unattended edges of the city.
My aim was to generate a propositional point of ruin- mediating a partial line of redemption between the real, the dystopian (Robert Smithson's 'zero panoramas', and 'ruins in reverse' from his 1967 Tour of Passic New Jersey) and the poetic temporal rupture described by Walter Benjamin.